Groupchat done right.
Making you more productive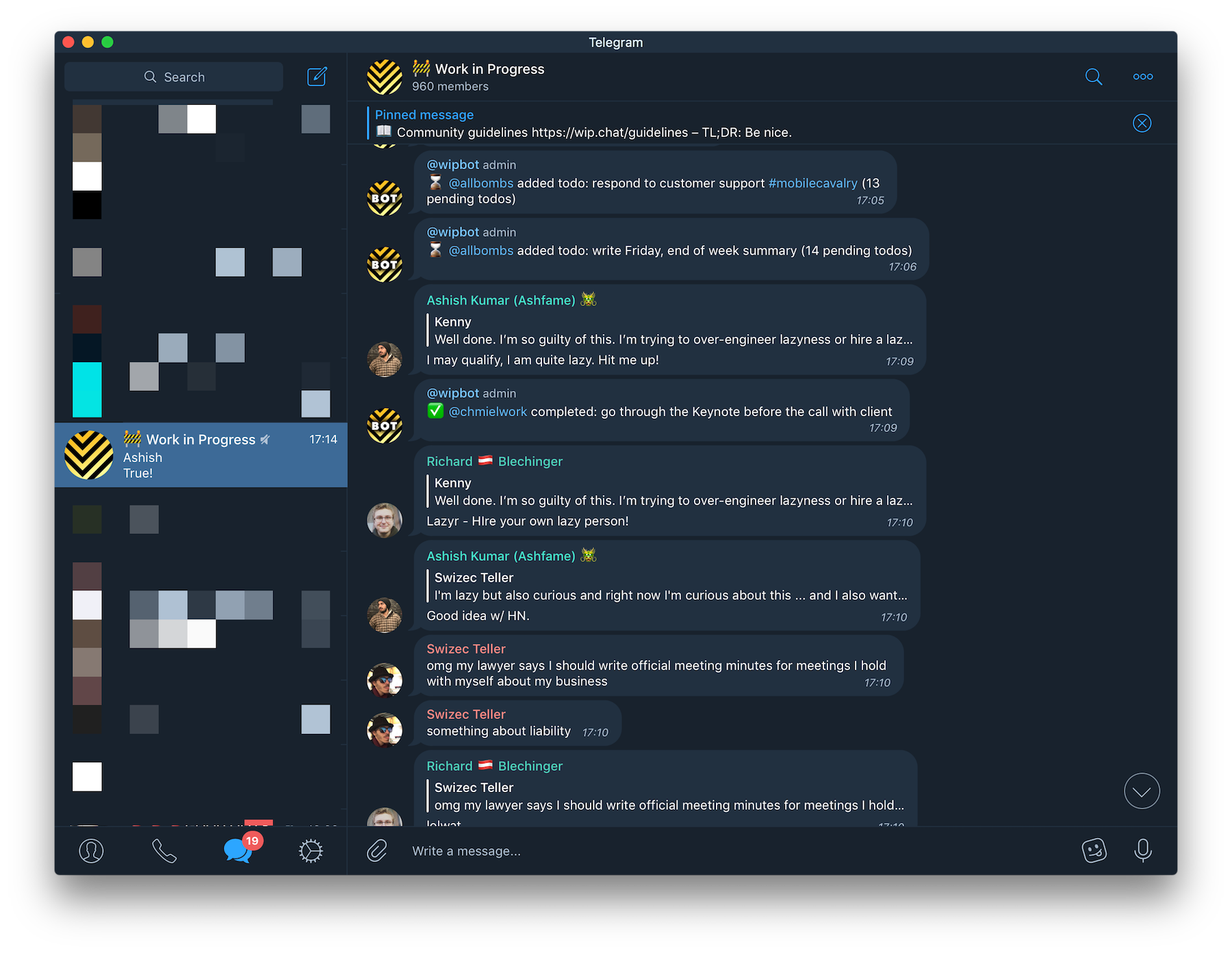 "A group chat?! Wouldn't that just distract me from getting actual work done?"
While historically group chats are quite distracting, we do things a little differently here at WIP. We have plenty of memes (believe you me!), off-topic chats, and all that fun stuff. However we do focus most on the actual work. See, we have this nifty little bot called @wipbot that lets us track our todos. Whenever someone adds or completes a todo it's automatically shared with the group which fosters a discussion around the very work we do.
"But I already have a todo list!"
WIP isn't meant as a replacement for your existing task management system. You can simply add the tasks you want to work on in the near future. That said you might be able to integrate your existing task management system with WIP using our open API.